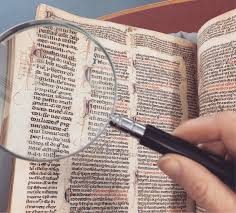 When the Nethergate Writers met on 10 February at 7 pm on Zoom.
Sandra initiated proceedings with a song – Let the World Be Free – accompanied on guitar.
1. Present: Sandra, Sue, Roddie, Abby, David F., David C.
Apologies: Rupert, Susan, Fraser, Richard, Fiona
2. (a) Minutes of the meeting of 27 January: Constitution. Formal adoption was proposed and agreed unanimously.
(b) Business:
Website purchase: a 2year deal was agreed costing a one-off payment of £86.11.
Fees (annual payment by members): The sum of £25 per member was agreed. Sue will send an email to all.
members detailing the options for paying the money. (Action)
(Reference was made to the updated membership list that Sandra had sent out on 30 January. We are fifteen.).
Anthology update: Abby provided the following information:
Pulse North will do the design work (front and back cover and related pages) and provide a visual connection with "Shades of Tay." Work to start in March. Cost £500. Abby is NW contact.
Preface/intro. Andrew Scott unable to write preface. Fraser has written a draft introduction which will go to the committee for scrutiny. Acknowledgements will be written by Abby.
Print Run: several factors need to be considered i.e.

how many copies might each member buy (Abby will send an exploratory email) (Action)

how many other copies (2 British Library, complementary copies for reviewers and possible gift copies) required?

cost of ISBN which is £164.00.

potential profit (e.g., Run of 150 might yield £172, assuming cost price per book of £7.99)

other options include eBooks, selling chapters individually, selling via Waterstones (they take 50% per copy)

Proof reading: after extensive discussion within the committee, the recommendation is that each author proofreads their own piece when the proof copy comes back from the printer. The sequence would be as follows – all content finalised, then go to printer, master copy comes back, each author proofreads own story, then returned to liaison member with any corrections, then back to printer.
Timeline: design work to be completed by end March: to printer in April; launch in June at the earliest.
PFT update: Amy is moving house this week.
monologues being read currently.
Abby will send email to members to check that all information has been dispatched viz. monologue(s); bio; photo. (Action)
publicity: Abby will use the starter produced by David C. as the basis for a discussion with Amy.
3. Work presented.
(a) How Danny Found the County's Best Barmaid – Roddy
This is the latest in a series centered on the characters and in and around the County Bar.
It was read by Roddie.
We liked it a lot. Comments included: full of characters and atmosphere; the characters are well-developed and rounded; the descriptions are vivid and draw the reader in; the pace of the narrative reflects the action, from the musings of Maia (whose backstory is very convincingly drawn) to the horseplay in the Café that results in Maia's confrontation with the owner.
Roddie had also received feedback from some members by email.
(b) Monologue Part 2 – Sandra
Sandra read this, having expressed some misgivings, particularly regarding the last few lines.
However, we were unanimous that those lines were in fact very appropriate, and both conveyed and summarised the weight of time passing during lockdown, but that it passes.
We liked the pace of the monologue, and the fact that it touched on many of the issues and worries that everyone is experiencing now. There is a spontaneity present, in that it mixes the frivolous and the serious, the guilt at breaking the rules, and the resentment that they are there.
A suggestion was made to clarify who two of the characters mentioned are; and that a project – Lockdown Lore – curated by Aberdeen University, may be interested to receive it.
(c) Treasure Trove – David C.
This is at the initial stages. Unfortunately, the Zoom connection began to falter as it was being read, so we left it for now, but not before some encouraging comments were made about the setting and the intriguing possibilities of the scene that was being set.
You Shouldn't Be Here by Fraser, and Rowandarroch by Susan were deferred until the next meeting.
Date of next meeting: Wednesday 24 February 2021
Chair: Roddie. Notes: Sandra
David C. 12 February 2021.