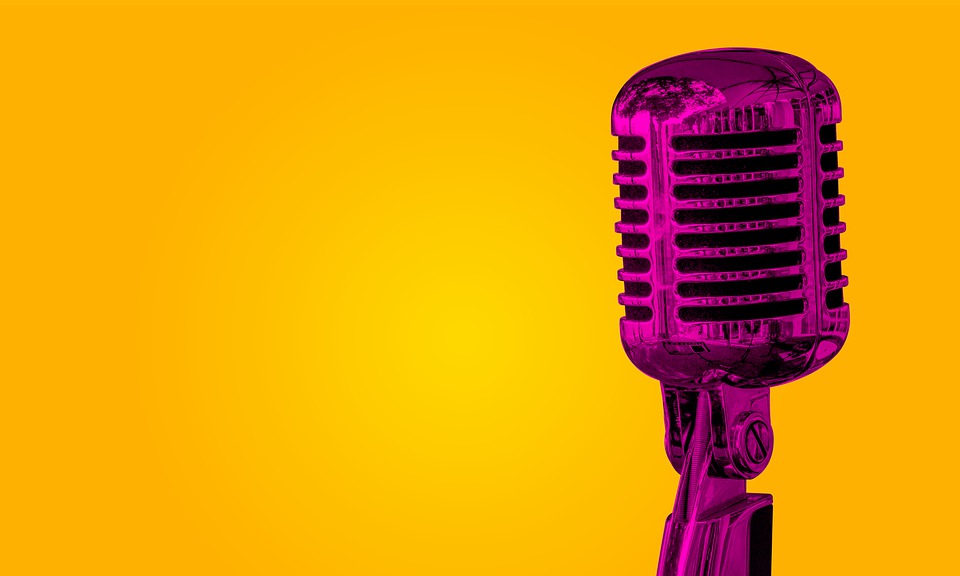 This is BBC Radio 4, and now it's time for Gardeners' Question Time, which this week comes from Perth, and includes a visit to the Biggest Hedge in the World.
Bloody hell, Peter, scraping the garden barrel there aren't they? The people of Perth must be so proud.
What?
Ah, apologies, I've been told that we have some technical difficulties, so you can still hear me. I recently went to Perth with my wife and I loved it. Really loved it. Peter, my producer, is suggesting I talk about our little break to fill time until the programme starts, but there's no need. Here's a trailer for tonight's Any Questions.
To be honest, I wish we'd never gone to Perth. Stupid, stupid, Perth.
And, I'm sorry, we don't seem to have that trailer, and I think you might have just heard me talking about a friend of mine, coincidentally also called Perth, who's quite stupid. Let me just tell you that on Any Questions tonight there will be some panellists…I don't have the names here…Peter, where's that bloody piece of paper?…probably a left-wing one, a right-wing one, and some celebrity comedian or something.
And, now let's go to Gardeners' Question Time, which this week comes from the beautiful city of Perth.
Sodding Perth.
Still no luck with Gardeners' Question Time. So, looking forward to Any Questions later on tonight, there will be some panellists, and some questions about…some bad things that have happened recently. And the panel will be shocked. So, tune in for that at eight o'clock tonight.
Peter, any luck with the gardeners? Oh God, really? OK, I'll read it out.
And I hear that a listener has twittered us with some comment, because that's what they do now. Apparently the people of Perth aren't proud of the biggest hedge in the world because it's actually in Meikleour, which is 12.3 miles from Perth, and the lovely listener tells me that the hedge is a third of a mile long and 100 ft high. So that's quite some hedge!
And if anyone else sends me any more tedious hedge information I swear to God…
And now, finally, I hear we can go to Gardeners' Question Time from the Fair City of Perth, where my wife and I had a wonderful time!
Well, she had a wonderful time, the bitch. Complete and total bi…
Glitch…I'm sorry everyone, another glitch, they're still working on Gardeners' Question Time, the signal from Perth is just not coming through today! That big hedge in the way, I expect. So, while they do some pruning, let me update you on the happenings with the Archers tonight…Peter, help!…David will milk a cow, and Jeffrey will write another novel. Probably.
Peter, stop laughing and help me out. I'm dying here.
So, let's see – again – if we can now go to Gardeners' Question Time. Technical people are you there? The listeners really want to hear their programme, gardening advice doesn't grow on trees, haha, have you got it fixed?…not yet?..
Peter, I do not want to talk about Perth. It was not a great experience…
Still with me, listeners? While we wait for our beloved tecchies to fix the line between Perth and Broadcasting House, let me reiterate that Perth is an excellent holiday destination, with lots of things to do nearby, including a massive hedge…Peter, my producer, is encouraging me to talk about my own holiday there. I don't think the listeners will be interested in that, Peter, you funny little man, this broadcast will all fixed very, very soon if you can just bear with us, listeners.
Five more minutes? Shit!
Alright, alright, I will tell you about Perth! I went there with my wife, it was a long way to go but she's from Perth, and I wanted to ask her to renew our vows. But she spent all her time in the spa, beautifying herself, and on our last night she told me she didn't love me any more and was leaving me for someone else. And then we came home, and she left that night. So, that's why I say Sod Perth!
Happy now, Peter?
Peter – stop laughing. Why are you giving me the thumbs up? Why are you smirking like that?
Oh my God, it's you, isn't it? Oh God, how did I not know?
You complete and utter bastard. You sadist. You piece of absolute crap! I just have one more thing to say to you, and then I'm going to come behind that glass and smash your stupid face in!
And now I hear that we can, at last, go to Gardeners' Question Time.
by Aileen Cook