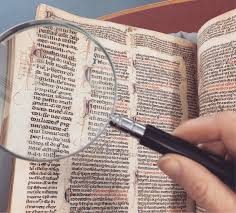 Chaired by Susan                                                                                              Minutes taken by Roddie
Present: Amy, Abby, Susan, Sandra, David C, David F, Roddie, Richard, George Burton
1. Welcomes were extended to Amy Liptrott, associate director at the Pitlochry Festival Theater and local author George Burton who has published three biographical books and who has a blog.  Apologies were received from: Fraser, Rupert, and Sue.
2. Matters arising/Business:-
Previous Minutes
These were approved.
Pitlochry Festival Theatre Collaboration
Amy was present for this part of the meeting and updated the group on the (this paragraph was written by Susan while Roddie sorted out some technical problems with his web camera).
We welcomed Amy to the meeting and expressed our thanks for the fantastic opportunity she's given us. She said she would send a cloud link round to all of us with all the recordings and that we were not to share this with anyone, not even members of NW who haven't written monologues. The cloud file was 'pre-launch'. The podcasts would go out from Monday May 10th at either 6 or 9 pm until May 27th. There are 18 pieces in total and one piece from each writer would be broadcast before authors' second pieces were delivered. She then went on to say that the pods would appear on Twitter, FB and Instagram and each post would include the title of the piece, names of the actor and writer, our bios (we are to proof these and let Amy know if there are any problems) and pictures. For folk not on social media there would also be a web link. A logo could also be included (to be sent to her before 10am on Monday 10th May) and she went through the running order. 
Amy said that all pieces had been recorded and that Pitlochry had recorded 3 million hits recently. She would send a SoundCloud link to Abby which would be shared with the group.  There would be a general link soon and Nethergate Writers could have a logo posted.  Later there was a discussion about what to use.  Abby said she would ask Pulse North about this, but discussion later decided that for this project the logo used on the NW twitter site would serve in the interim while a new logo was considered at a more leisurely pace.
Amy was thanked for all her work on this project, and she said that she was happy to advertise NW events on their web site and welcomed future collaborations, including a possible group visit in the future.  Abby also had to leave to attend to other matters.
Nethergate Anthology Progress Report
Progress was updated by Abby; she would share a link to her google drive this week. This contains all the anthology documents.  Members could then check their text in the type set by Stuart at Pulse North against the compilation of the anthology made by Fraser.  Two weeks will be allowed to check this and mention any discrepancies to Abby, if no message were received, it would be assumed that that author was happy with the typesetting of their text.  Only corrections will be allowed- no new drafts please. The new cover of the anthology by Pulse North can be viewed in that drive as well (the version with the title on the spine and blurb low down on the back cover).  Once corrections have been received, the manuscript will be sent to the printer, probably about the beginning of June.
3.  Work presented:
– 'Slings and Arrows' (David C)
– Pat's Story (Sandra)
– Two 'Days of Contagion Diaries' extracts (Roddie)
– Capital (Susan).
 Fraser's 'Death has No Dominion (Part 3) was held over till he was available to read it.
'Slings and Arrows' (David C)
This was universally enjoyed as a well-written description of a crisis in a relationship by an outgoing woman and a man who had clear commitment issues.  Contrary to David's concerns about it being 'soap-operish', the consensus was that the dialogue was skilfully written and believable.
Diary Extracts – The 204th Day Typhoid Dido and the 316th Day: Mourning and Ten Thousand Steps (Roddie)
The polemic of 'Typhoid Dido' was enjoyed and it was felt that it was important to call these scandals to account. The contrast between the two poems was enjoyed and the images in the 316th Day, about bereavement, were liked.
'Pat's Story' (Sandra)
A long piece detailing the early life of Pat who appears in 'Ash on an Old Man's Sleeve' and which explains why she is so bitter and hard hearted in the latter tale.  This was liked on several levels: as a powerful and courageous piece of writing in tackling poverty and childhood abuse and as a social history of life in post war Lochee/Dundee.  Time did not allow reading the whole piece and it was agreed to carry the remainder over to the next meeting.
'Capital' (Susan)
A clever and amusing satire on the tendency of wealthy incomers to condescend to and 'improve' their new abodes, except in this story residents of Kirriemuir up sticks and colonise London.  The dialogue is funny, witty, and telling.
4.  AOB – being none, the meeting closed at 8.58pm.  Roddie agreed to chair the next meeting (Wed 19th of May) and Richard agreed to take the minutes.
Roddie  McKenzie   11/5/21